If your dog has been experiencing seizures and your vet has recommended looking into CBD Oil for pets, then this post is for you. From my experience it is difficult to know where to start, but hopefully at the end of it you feel better about doing your own research on helping your pets life improve with CBD oil.
About a year ago my dog Rooney had a seizure on our kitchen floor. This happened while my wife was at work and I was home alone. I somewhat knew what a human seizure looks like from movies and my wife describing them to me (she's a nurse), but never have I seen it occur with a dog.
Let's back-track, I'm about to let my dogs out to go to the bathroom, I walk through the kitchen and to the porch, open the back door and say "ok guys lets go outside." Luna and Goku, my other two dogs go right on outside, and I hear what I think is Rooney running around in the kitchen excited to go outside.
I turn the corner and look towards the kitchen and he's on the floor, body twisted and contorted, foaming at his mouth and his eyes wide open. Full on seizure, I have no clue what to do except hold his head, cry hysterically and call my wife. It's about 15 seconds into the seizure and She's unable to make out what i'm saying, but Rooney then stops shaking and begins taking deep breaths. It felt like it lasted for eternity but it was about 45 seconds. I call the vet and we take him in to get checked out right away.
The vet checks him out and he's all good. They run blood tests, they're all good. Then, Our vet asks is if he is taking any flea/tick medication and I said yes, he's on Trifexis, we started it this year. The next thing he says is what I still can't wrap my head around, "it doesn't cause seizures but we have found that it lowers the threshold for seizures for some dogs." UM WHAT?!
My guess is they can't legally say that about the medication. He then suggests that we just keep an eye on him and keep a record of his seizures. He explained that Rooney isn't in pain, but if the seizure lasts for a couple minutes its possible something fatal could happen as a dogs body heats up rapidly during a seizure. In other words, the vet said if the seizure lasts 5 mins our dog will be brain dead.
Ok that clearly isn't good enough for me. So I go online and start researching CBD as I had seen numerous people post about it online and how it helped their pets. Within the next couple days, Rooney has about 5 seizures, all ranging at about 45 seconds. During that same week, @herb posted a video on instagram about @creatingbetterdays CBD oil and their Nano-technology. Not knowing where to start and desperate to help my dog, I went on their website and read about their pet cbd. An hour later, I ordered some treats and their pet cbd oil 150mg.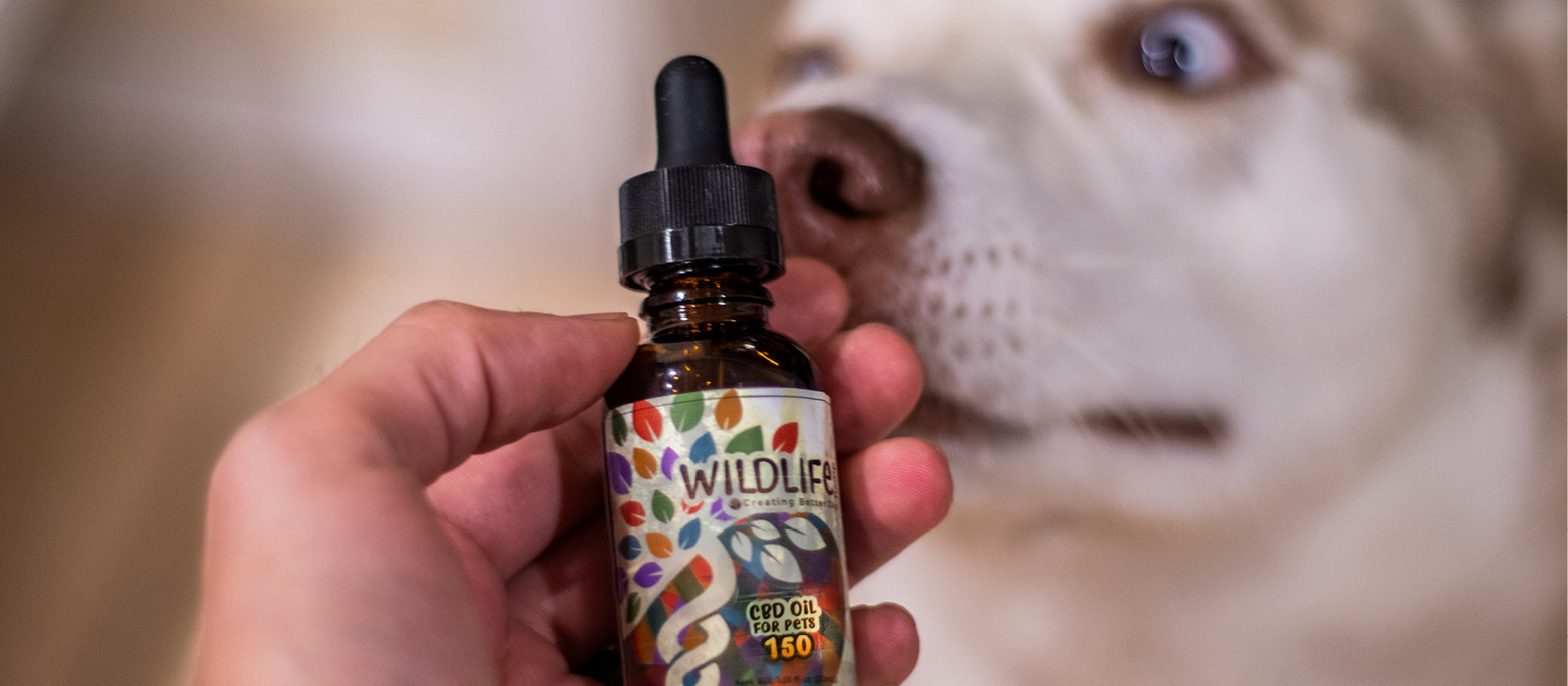 After about a week of determining Rooney's dosage, he had only 1 seizure. It was a remarkable. We continued to monitor him, we kept the other two dogs clear as well, as we didn't want to cause any unnecessary stress. A couple weeks go by and couple bottles of oil later, and he's been great, in fact better than great.
Now every morning and evening Rooney gets his two droppers of CBD oil. If he gets low on his oil, we make sure to order another bottle right away. I don't want to have to see him go through another seizure again if i can help it. It's been about a year since that horrible week but not only has Rooney's temperament has improved greatly and he's been seizure free for over 6 months!
I hope this post has helped you in some way determine whether you should try CBD oil for your pet. Always be sure to do your proper research and consult your pets veterinarian beforehand.
This post is not in any way paid for or endorsed by Creating Better Days, Inc.